How to Use an IVR Payment Solution in Insurance?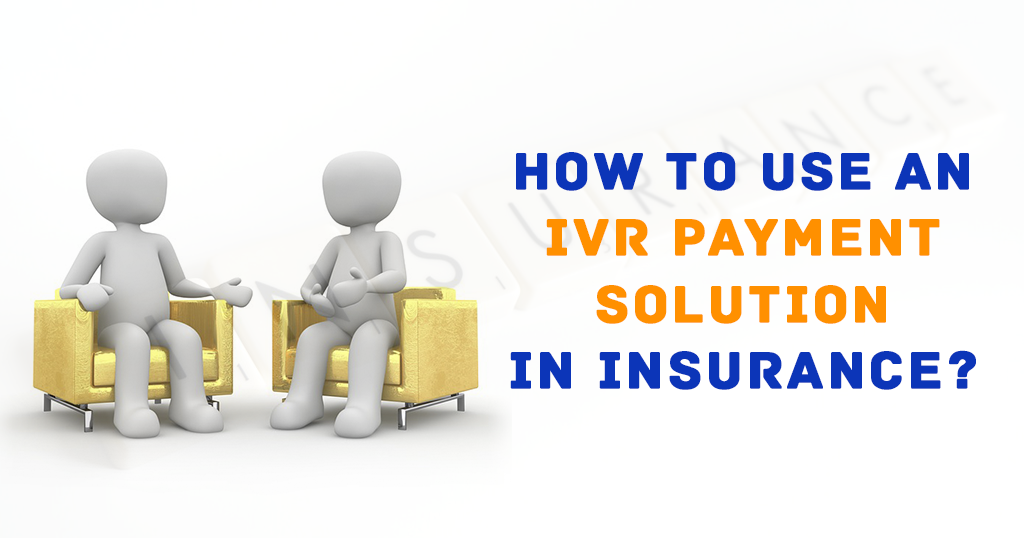 No matter in whatever sector you are – finance, healthcare, hospitality or any other, the success of your business depends mostly upon the quality of service you give to your customers. Good quality service makes your customers happy and helps you maintain loyal and long-term relationships.
Let's talk specifically about the insurance sector in this blog post. When it comes to any sector regarding the financial transactions, it becomes more crucial to retain your customers and make them satisfied with your services. In the digital era today where people have started to use their smartphones or computers to make the transactions, you need to be quite sure that you give them the fastest and best service. To make insurance payment, navigating a website might be time consuming and difficult. For this, IVR payment gateway can help you a lot.
An insurance IVR system can help your customers make the payment remotely. We provide IVR payment solution that can be deployed easily in the system of insurance agency and can be used from a mobile phone or landline phone. This solution is very easy to use that even not so techno-savvy people can also use it easily. Plus, this IVR payment for Insurance is interactive and does not require any internet connection to make the payment.

Our Interactive Voice Response payment solution has following key features:
Deployment with the existing system
Can be used with any kind of phone
Can be integrated with all payment cards and payment gateways
Voice clarity
Voice recognition
Data security
Multi language support
Logs and reports
Text to speech conversion
And more…
IVR payment solution holds remarkable significance in the field of insurance. It helps insurance companies provide the ease of payment to their customers. And this way, it helps them enhance the customer loyalty and long term relationships because if you pamper your customers, they won't go away but come to you only once there established a comfort level between you.
 With this IVR payment solution, any insurance company can do the following:
Enable customer to pay their insurance premium online
Save time of an agent or customer visiting office to pay premium
Allow customer to pay premium even in lack of internet facility
Apart from this, being in insurance sector asks for being particular and precise as you have to deal with the finance. This IVR solution helps you with this. It helps you send regular reminders to your customers who are yet to make their insurance payment. As a result, you can achieve a success in reducing the rate of late payments. With this IVR payment solution, you can also make sure that your customers can pay their due insurance anytime and from anywhere in the world.
Read More: What is IVR Payment Processing System and Why you need it?
Moreover, this solution can also be made available for 24 hours and 7 days a week so that there is no delay in the payment process. And this way, you can run a successful financial business in insurance sector.