Time to Give Your Business Video Conferencing Advantage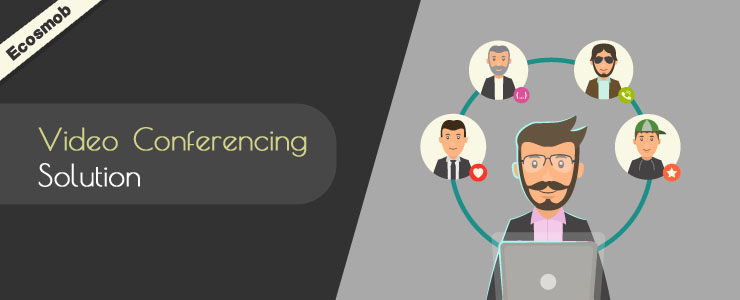 Technological advancements in VoIP have brought a radical change in the manner of business communication. It is easy to establish connectivity irrespective of geographical distance with a technological boon- video conferencing. Employees can stay in touch with the company headquarter while working at the remote place readily with the help of video conferencing solution.
As one of the easiest ways to conduct business meetings and seminars, Video conferencing eliminates the necessity of visiting the place physically. It enables sharing presentations, and other audio or video content to conduct meetings in a similar way as we make discussions in the live meetings.
The benefits of video conferencing solution that facilitates business communication are listed as follows:
Reduces travel expenses:

In today's age of globalization, SMEs also need to establish business activities worldwide. With the increasing requirement of having a real-time connectivity,  it's a costly affair to reach several places as it takes a lot of time and requires a huge spending. With video conferencing, you can talk with your business associates anytime and anywhere.  

Establishes live communication:

The video conferencing solutions let you communicate as if you are present there. You can guide your subordinates and can report live, this not only improves your business relations but also builds trust.

Improves productivity:

Countless studies have proved that normal telephonic conferencing isn't enough for conducting business meetings. Video conferencing ensures that your entire team is actively paying attention to business discussions in the same way as we are in the same room. This ultimately improves business functionality and let everyone equally participate in the process of decision making.

Increases access:

Video conferencing helps you provide a better access to stakeholders with your business. It also enables you to maintain trust among your employees and clients.  

Connects everyone at once:

You need not communicate with every person individually as the video conferencing solutions enable you to connect with all at once. All you need is to download the customized software on your smart devices.You can also select the users you like to add to the particular meeting.
In brief, it is fair to mention that a tailored video conferencing solution can address unified communication efficiently. Company that wants to strengthen its global presence can leverage its benefits to offer a seamless communication to customers, employees, and stakeholders.
At AsteriskService, we offer the best-in-market conferencing solutions to shorten the gap between the employer and employees. We also offer the customized video conferencing solutions to support high-quality communication and meet the scalability demand of your business.