How Businesses Can Benefit More By Opting for Solutions Based on Asterisk Open Source Technology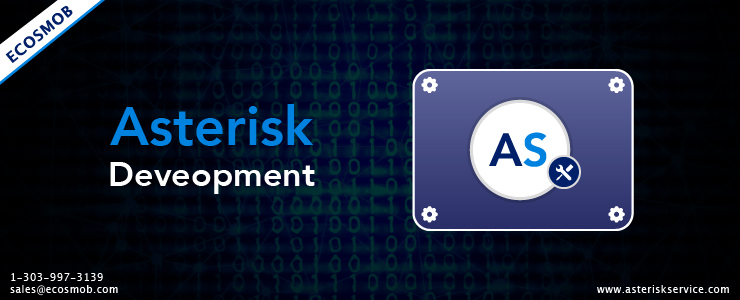 Some may perceive proprietary solutions as being better for business because of assumed increase in security. However, open source technologies such as Asterisk have advanced to a level where their functionality and security leave no room for doubt and, from cost aspect as well as feature, they outperform.
It is not surprising that Asterisk, an open source communication toolkit, is the platform of voice for various VoIP based solutions such as hosted VoIP gateways, conference servers and IP PBX. Businesses can derive proven benefits by opting for one of the oldest and well established open source technologies for communications, which is Asterisk. Loosely speaking, one can say Asterisk is an IP PBX. So how does business benefit by opting for Asterisk development?
Cost and customization
Asterisk application development is based on the open source platform which, by virtue of being, free, costs inherently less compared to proprietary IP PBX solutions. Business clients can ask for and pay only for those features they need with inbuilt scalability. Even small enterprises can leverage the power of Asterisk based IP PBX solutions. The basic phone call cost reduces even for international calls since calls now take place using VoIP technologies over the internet. Mobiles can be used and desktops can use webcam and microphone-speaker-headphone combination or IP phone sets.
More than just a phone
Asterisk solutions incorporate a variety of features that take communications to the next level. Modern day IP PBX based on Asterisk includes facilities for audio and video conferencing, email, voicemail, fax and text messaging in a unified communication package. Then there are other benefits such as direct inward dialing, voice recording, call transfers, hold, waiting, monitoring, findme/follow me, IVR, mobile connectivity and other features that make for a complete system to enhance efficiency and productivity in business environment.
Asterisk IVR is excellent
Businesses need IVR in some form or the other and even dynamic IVRs where menus and option trees can be customized. Asterisk makes these possible enabling businesses to serve customers better, retail loyalty and increase revenues.
Reminders and appointments
Businesses need not have a dedicated person to handle appointments and reminders. Asterisk based systems of reminders and appointments automate tasks and help businesses improve customer satisfaction while reducing cost of operations.
Then there are other areas where Asterisk is the basis for Phone verification, billing and polling.
Asterisk is open source and there are thousands of contributors helping to improve it each day. As technology advances, business benefit and do not pay a high price for it.