Custom IVR Solution makes Business Ready for Tomorrow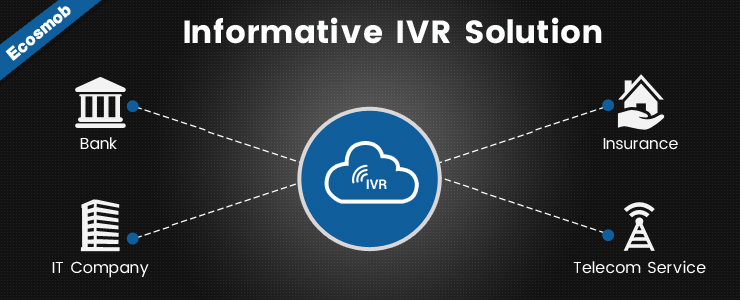 Every entrepreneur has one objective in common: to offer a better customer service. In today's communication-driven age, high call volumes become prevalent for enhancing engagement while improving customer satisfaction ratio. There, technology lends a helping hand for the business and assists in establishing unified communication with an Interactive Voice Response (IVR) concept. Companies can provide a self-help tool to their customers while facilitating them to get access to various services on a 24/7 basis with informative IVR solution.
Custom IVR solution is useful not only for providing the customer support but also for collecting valuable data regarding the customer's choices. It offers a valuable saving of time and resources to the enterprises. The Asterisk IVR solution is one such solution that is based on a robust Asterisk platform and enables companies to get the most from a revolutionary IVR concept.
Let's get an idea on how bespoke IVR software can benefit business:
Manages high call volumes: Everyone hates to wait in a queue: Whether it is for bill payment or for connecting with the right person on a call. The IVR solution can readily manage the high call volumes without causing a long waiting period for the customers. Any unexpectedly high volume can also be managed with high-quality Asterisk IVR solution while meeting the requirements of the end user.
Reduces transaction cost: An IVR solution can collect the basic client information and show them to the most qualified agent, thereby saving an agent's precious time and allowing agents to offer more personalized and professional services to the clients. In a way, businesses can reduce their cost of the transaction. As per one estimate, an IVR call minute is almost 80% cheaper than the same with an agent-led interaction.
Prioritizes calls: For any business, every consumer is important, but there are a few instances when certain customers deserve priority over others. Companies tend to give priority on the basis of past experience, strategic importance, and other driving criteria. Here, IVRS (Interactive Voice Response System) can be set to prioritize certain calls and to offer quicker services by the available and qualified representative.
Improves FCR rates: First Call Resolution (FCR) rates matter the most as the customers consider the speed of service as a major factor these days. However, many companies get failed to enhance the FCR rates as they can't integrate the relevant data with the customer support service. Asterisk IVR software can be integrated with CRM and other platforms and the representatives can get an instant access to the customer's information and history.
Consolidates brand: Now, this is something every enterprise demands today! Brand image plays a vital role in staying ahead of the curve amid intensifying competition. The IVR system, with automated voice carriers and personalized customer experience, assists companies to deal with customers. As a result, the customers feel that their needs are addressed in a better way, which eventually leads to brand building through increasing customer engagement rate.
There is no exaggeration in saying that tailored Asterisk IVR solution can prepare the business to tackle the challenges and changing requirements through strengthening communication system.