What is The Next Future of Video Conferencing Solution?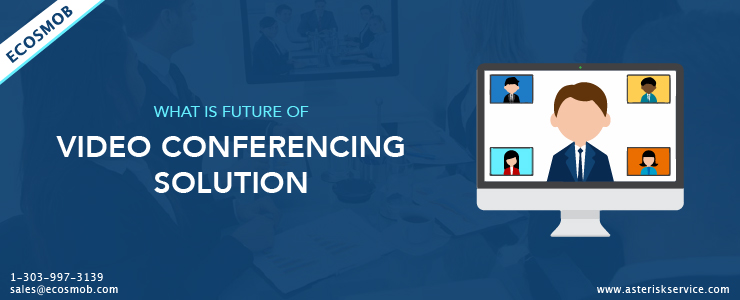 Video conferencing is easy today compared to what it was a decade ago thanks partly due to introduction of WebRTC and better internet speeds. It is mainstream but where does it go from here? There are interesting possibilities.
The younger generation does not shy away from use of video and, as time passes, video conferencing and collaboration will become an everyday and routine matter. Video technologies, such as those from Asterisk video conferencing solutions, allow selective interaction such as group conferencing, peer to peer or chats between people and one can not only chat but sharing documents and presentations are routine. A hurdle to international communication is language. AI powered video conference asterisk is developing will help in simultaneous translation.
Popups may be the bane of websites but in a video conferencing solution, it can give useful links to social media so that one can view profiles or any other useful information while the chat is in progress.
Interviewing employees means that candidates have to travel long distances and spend time. Video conference will replace traditional face to face interviews with online video interviews.
As more and more enterprises find it advantageous to employ remote workforce and people working from home, the video conferencing solution will be the main point of contact and interaction as well as collaboration.
With the current WebRTC technologies it is possible to share documents and make online presentation while the video conference is in progress. AR and VR will intrude into this territory and take video conferencing to the next level. Participants will get the feeling of being in the same room. They can view people sitting to the left, to the right, in front or behind them in the virtual world.
Video conferencing will not work as an isolated channel. Instead, it could well be the confluence of unified communications. Call and service centers as well as enterprises can greatly benefit by this in delivering a better user experience.
One can see sportsmen huddling together and deciding strategies in football and other games. Video conferencing of the future will let team members huddle together in a private video conference to get things done and decisions taken in double quick time without distracting others.
Video conferencing does not need specialized hardware and, in future, it is likely that most interactions will be through mobile phones.