Here're crucial benefits of Asterisk-based conferencing solutions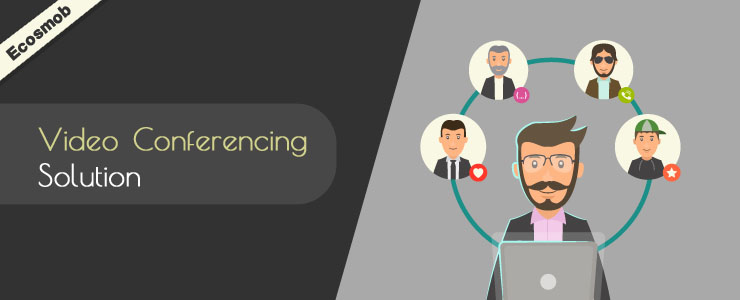 Asterisk's open-source framework makes it in the top five when it comes to the list of open-source alternatives for proprietary traditional and IP PBX systems. The name is not new for engineers who design and work on business telephony solutions.
Developers get full access to the source code as it's an open-source system. Thus, they can use Asterisk's components and capabilities to develop superb features and services as per the organization's needs. Unlike other business telephone systems, Asterisk allows administrators to turn any PC into a feature IP PBX solution.
Asterisk-click-to-call, phone number and user verification solutions, surveys and polling solutions, and billing systems are quite popular. You can also use professional Asterisk development services for PC dialer, Mobile SIP dialer, audio-video conferencing, and even for enhancing the broadcasting system.
Uncomplicate things
Since the initial days of the worldwide COVID-19 crisis, several companies have adapted remote-work culture to enable employees to help customers. Teleconferences have replaced face-to-face meetings. However, prohibitively expensive, difficult to integrate, and traditional proprietary teleconferencing systems often make things complicated and costly. This is where Asterisk Conferencing Solution comes into the picture.
You can use Asterisk-based conference servers as a backing for existing PBX systems or connect them as a stand-alone device to the PSTN. Integration with LDAP directories and ODBC-compatible databases remains easy due to the Asterisk dialplan scripting language. Even small firms can manage their own conference server due to Asterisk's lower cost.
The multi-protocol access feature allows connections using PSTN and VOIP technologies. Asterisk's integrated conferencing features make multi-party full-duplex conferencing easy. It goes without saying; the system can record conferences. Administrators can set PINs for files or databases and even issue dedicated PINs to every attendant in the meeting. There are no user/seat-based license restrictions. Admins can also program the system to connect with the PSTN behind PBX directly.
Advantages in comparison to competitors
Installation and configuration procedures are straightforward. Software component and hardware interoperability is not an issue. Plus, vendors offer exclusive support contracts. Thus, professionals can sort out problems within minutes.
As it is a complete white-label solution, you can increase your business brand viability by adding your brand elements, including a logo.
Asterisk VoIP technology-based systems automate several tasks and require lesser human interventions compared to other systems.
Firms can save a considerable cost. Asterisk's solutions cost less than various charges incurred for hosted conferencing services and traditional premise-based conference servers. As there's no per-person, per-event cost involved, firms can use the system for internal meetings, training employees, customer interaction, and every kind of discussion.
Why opt for video conferencing instead of affordable audio ones?
Small businesses prefer audio conference systems to save costs. But, compared to audio ones, a video conferencing solution can help in considerably reducing the communication time. Video conferencing involves eye-contact and puts pressure on every participant to remain actively involved. On the other hand, in an audio conference, participants often indulge in multi-tasking due to the lack of virtual eye contact.
Opt for a tailor-made Asterisk-based IP PBX appliance from a vendor
Every organization may not have an in-house team of developers to build a system from scratch. Such firms can opt for Asterisk Solutions custom-developed by vendors.
Developers can also create servers that have preconfigured, pre-installed Asterisk core components. These systems can integrate with additional optional software and hardware components. Put simply; you won't have to worry about configuration and customization.
Do you need a trustworthy vendor who has a veteran team of Asterisk Solutions developers? You should indeed consider discussing your needs with Ecosmob Technologies. The team is pro in Asterisk module development, app development, Dialplan programming, and Asterisk AGI scripting.