How To Make Your Customers Fall In Love With Your IVR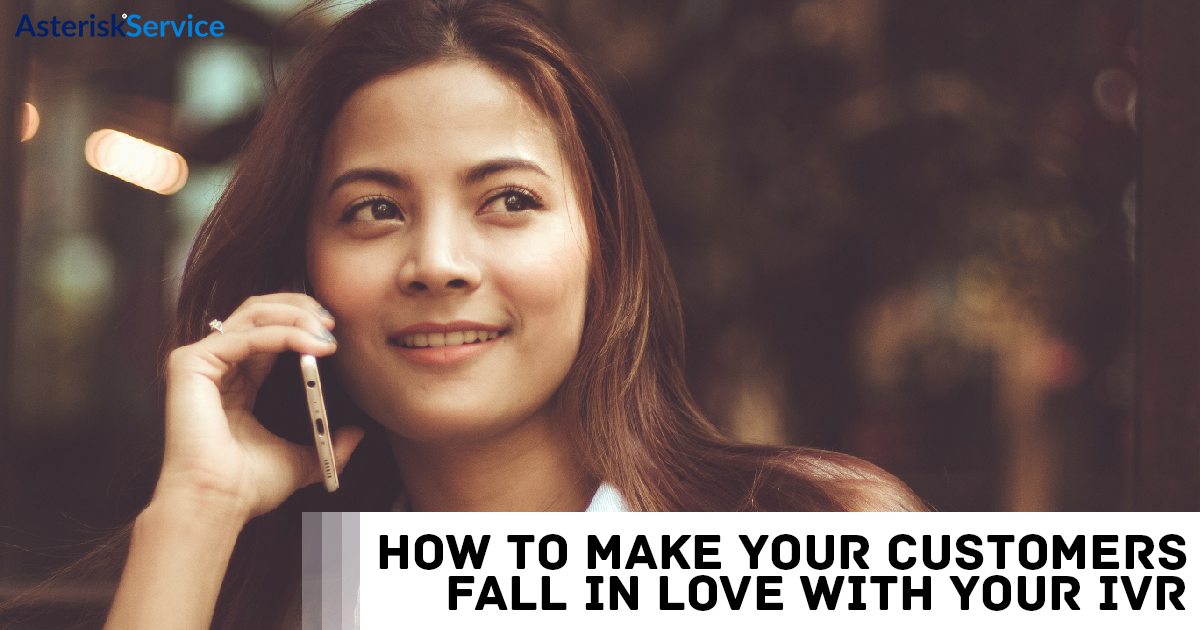 The way business was happening is changed now. Now, customer and customer experience is in the center of any business. The companies are integrating different mechanisms in their business model to ensure they can gain maximum possible customer satisfaction. There are so many tools and departments, a company can add in its business model to provide the best possible customer experience. An IVR System is one of the mechanisms a company can use to serve its customers in real time and that also 24*7. However, a few customers don't like to deal with this robotic solution. Thus, it is a necessity you add something different in a way your IVR system attend and handle each call. Thus, it becomes the best experience to the caller instead of an irritating call to an organization. This article will share top 5 tips on how you can make your Interactive Voice Response System more user friendly so that your customer may fall in love interacting with it.
Use professional yet soothing voice
A good voice contributes to increase of customer satisfaction by 5 to 7 percent. At the same time harsh or too mechanical voice can force callers to leave the call in between by adding fuel in their frustration. Thus, use the voice prompts which are recorded in professional language still sounds more like a human answering the call instead of a machine.
Personalize the IVR prompts
There are so many mechanisms invented which you can use to pull the data of the caller from the historic footprint of the caller. This pulled data can be further used to serve the caller in a personalized manner. For example, everyone would find it great to hear a welcome prompt with their own name or playing an IVR menu customized based on the previous interaction habits of the caller.
Add Creativity in the system
There is a huge scope of adding creative ideas in your IVR system. For example, instead of playing some unrelated music while the customer is holding the phone, you can play some jokes to lighten their mood. This is just an example. You can give wings to your creativity and implement ideas which can suit your business model and the taste of your customers, of course.
Keep Navigation As Simplest As Possible
Do not overwhelm or confuse your callers with too many options. You have to remember there is a human on the next side of the phone who is looking for a simple yet pleasing customer experience. Playing too many options may make caller confused or lost. Thus, keep your IVR menus short and easy to understand. This will make navigation simpler. Also, ensure to put an option which can always pull the caller back to the main menu. This will help a lost caller to get into the game again rather than dropping the call.
Also Read: Compendious Guide of Interactive Voice Response System
Have A Plan for Heavy Call Traffic
The IVR system is used to handle each call in real time. However, if there is a major call spike, it may happen that your IVR plays a message saying, "We are experiencing unusually high calling loads". This can impact very badly. Thus, always have either an enough bandwidth or mechanism in place to handle heavy inbound calls or find some alternate solution."