Call Center Software for Healthcare Industry – Keeping in Step with Changing Times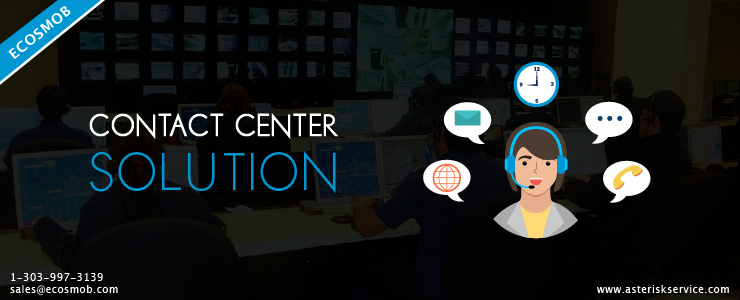 Times have changed and healthcare industries face pressure of delivering exemplary services to growing number of patients. Communication is one of the backbones of healthcare services, especially in large multi-department hospitals with high number of patient footfalls each day. In such scenarios the common PBX is just inadequate. The better option is call center software for healthcare. It has features that put the normal IPPBX system in the shade.
Telemedicine and Virtual Healthcare
Contact center solutions for healthcare incorporate features that make telemedicine and virtual healthcare a breeze. Patients and doctors can simply make use of the video feature in contact center software for remote consultation and primary checkup. Doctors may interact with each other, share patient records securely and consult each other the same way as if they are sitting across a table. Contact center healthcare solution saves time, effort and money besides delivering a superior patient experience.
Appointments and Scheduling
That doctors are extremely busy is an understatement and keeping track of or setting up appointments is tough. Enter the call center solution with its IVR plugged into a centralized database and appointments become super easy for patients as well as for doctors. The software automatically schedules appointments, sends out reminders and handles cancellation as well as complaints. From registering to post treatments, everything is managed with full access to records.
Smart Call Routing
Call center software has at its core smart or intelligent call routing that extends to mobile devices these days. It is not uncommon in healthcare services and hospitals for doctors to be away on visits or doing the rounds. Reaching him in an emergency or making sure that an incoming call goes to the right doctor is a snap with this intelligent call routing feature. Patients no long need to wait for a long time and then be told that their doctor is not available.
Then there are small but important things such as incorporation of artificial intelligence in the contact center software. It then becomes powerful enough to recognize intent of patients and divert them to the right person. AI can prove immensely useful in natural language recognition and translation. Call records may be accessed by doctors later on for review and to link with patient records. It depends on the level of customization required to suit specifics of the healthcare industry and selecting the right CC software developer creates the right communication infrastructure for excellent services besides extreme ease of use through intuitive interfaces. Patients are delighted. They return and stay loyal. They recommend. The hospital's turnover increases and revenues climb.