All You need to know about SBC Solutions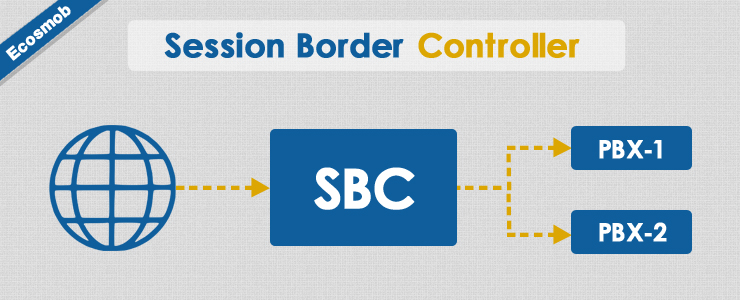 Today, as the revolutionary VoIP (Voice over Internet Protocol) technology gains ground among the corporate sector, more and more companies choose an online route for establishing uninterrupted and cost-efficient business communication system. But then, it is difficult to deal with the issues related to the management of VoIP and media traffic over both local and public networks especially when we witness frequent instances of cyber attacks. It is of utmost importance to secure the company's network while establishing the interoperability between different VoIP solutions. There, Session Border Controller (SBC) comes into the picture.
What is SBC?
SBC is nothing but a device deployed in VoIP networks to exert control over the signaling of telephone calls or media streaming. It offers a complete control over setting up, conducting, or tearing down the telephone calls. In layman's terms, an SBC is a Firewall for VoIP network that provides services like NAT (Network Address Translator) traversal. SBCs can also perform the function of application level gateways, while some SBCs allow VoIP calls to be set up between two phones using various VoIP signaling protocols like SIP, H.323, and Megaco/MGCP.
Reason of popularity
Nowadays, SBCs are becoming popular among many VoIP service providers across the globe as they allow a secure solution to connect separate VoIP networks while maintaining the service quality. What's more, SBCs facilitate service providers to apply policies like bandwidth management, controlling the routing of various sessions, and integration of software applications through improving session management.   
As a communication solution, SBC can ensure optimum network service quality while offering the enterprise-grade security. The service providers can offer a rich experience of the simple telephony while streaming audio and video data.
The SBC solution can also integrate with the existing firewall devices to protect softswitches from any possible signaling attacks. VPN service providers can leverage the benefits of tailored SBC software in the network core as a centralized codec transcoder and on the border between a provider and customers.
Business Benefits of SBC
Some of the notable key benefits of SBC solution for the companies are enhanced security, improved connectivity, flawless call and media services along with the real-time statistics and billing information. Companies can also get some other benefits when they get customized SBC software with desired features.  
At AsteriskService, your business can get the highly scalable and secure SBC solution for a VoIP communication network of any scale and size. Visit our page to know more about the features and benefits of SBC software for your organization.