Why Choosing Custom Asterisk IVR Development Is Best For Businesses Looking to Deliver Customer Satisfaction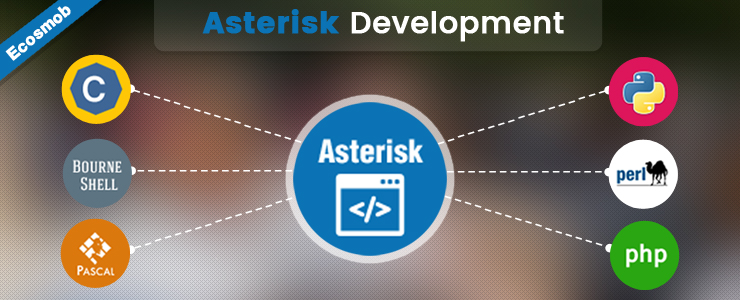 Businesses have been adopting IVR, or interactive voice response, in droves since its introduction. The automation helps them reduce cost and enhance services. However, as they have found to their chagrin, IVRs often contribute to customer frustration because of the delays and difficulty in getting precisely the service they need. Even if IVR is designed for narrow channels like appointment IVR, hotel booking IVR, flight booking IVR or payment IVR, the structure is fixed and cannot possibly anticipate the issues a customer may wish to have resolved. Businesses that still stick to antiquated IVRs need to rethink their setup and go in for a more flexible and dynamic solution.
The answer is IVR development based on Asterisk, one of the most flexible and versatile open source platforms with its powerful set of features that can help users avoid pitfalls common to IVRs and use dynamic IVR creatively to address all possible case situations thereby leading to customer retention and loyalty. It is a given that businesses must work closely with specialists in Asterisk platform for IVR application development that approaches the final product as closely as possible. Even with the best consideration this may not be realized which is where dynamic IVR inclusion is recommended. This is available in Asterisk, a reason to prefer IVRs built on that platform, and allows users to customize menus and responses adaptively so that a caller gets the desired response or is connected to a human agent.
Another reason to prefer a company that offers IVR application development based on asterisk is that the platform allows integration of databases for CRM, which can dramatically improve performance in that the automated system retrieves caller information from the database and intelligently presents a menu that will, in all probability, resolve the query of the caller. If the call is routed to an agent he can view the customer details on the screen using the integrated CRM and give a better, faster response. Asterisk has many features can be leveraged by experts to create specialized menus and responses that lead to a happy customer experience.
Of course, the fact that Asterisk is free and open source and that it has a vast community of contributors who help its advance is another compelling reason. If at all you need IVR, pick a developer who uses Asterisk. It is all about user experience and customer satisfaction and Asterisk based IVRs help deliver just that.