Top 5 Benefits of Interactive Voice Response System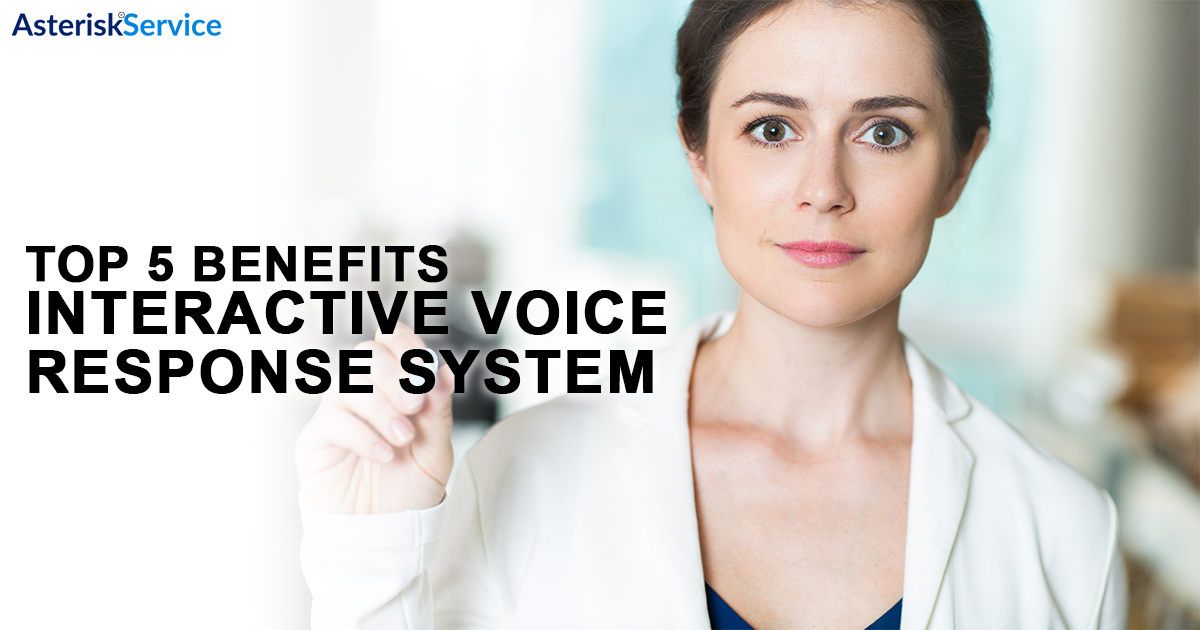 As per a recent survey result, IVR system aka Interactive Voice Response system is in the third position for offering effective customer service. The IVR solution comes with many benefits which had kept it on first position for decades to serve customers effectively and still it is in top 3. This article will share top 5 benefits of an IVR System.
It is a customer friendly tool
IVR System has been in use for decades. Almost all of them are aware of how to use and respond to an Interactive Voice Response to perform an action. Thus, the clients never mess up in a never ending loop to get an answer or perform an action while using the IVR system. Moreover, the IVR system automates many of the actions so customers don't need to hold phones while waiting to get connected with someone who can answer their concerns. Thus, IVR System works at its best for effective customer service.
It avoids call transfer errors
This is a general scenario in the manual system while the call get transferred to the person who is either not in the concerned department or not have expertise in resolving the issue. Sometimes this ends up in transferring call from one person to another until it finally reach the right person in the right department. This plays role in bad customer experience and building up frustration. This can affect brand very badly. The IVR System is an automated solution which reduces this concern. It ensures to transfer calls to the right person in the right department only. Thus, the time of both customer and staff can be utilized appropriately. This contributes in better customer service and improved staff productivity.
It contributes in improved productivity
The IVR System can be used in improving productivity of your staff by almost 200%. The IVR System automates many activities which will keep your staff free to perform other important tasks. Also, it will play different Interactive Voice Response prompts before transferring a call to an agent or executive. So it will make sure only concerned executive or agent get involved in the conversation and other can concentrate on their work. The IVR System can also be used for priority based call transfer so most important calls get transferred and the rest might get responded by juniors or other communication mechanism such as an email. All these give a perfect environment to your staff so they can perform at their best and register highest productivity
Gives an impression of a bigger organization
The IVR System greets callers with a professional welcome message. Also, it plays different Interactive Voice Response prompts for different departments. This contributes in creating a better and more enhanced image of your company.
Increased Revenues
The IVR System helps in improving the customer service and experience as well as a better brand image which will be helping in getting more business. Also with its different features it will contribute in improved productivity of the staff. All these collectively work in increasing revenues of the company.
We offer IVR System development services based on the customer requirements. To know more about our services, contact us.