SBC Solution Development for VOIP Service Provider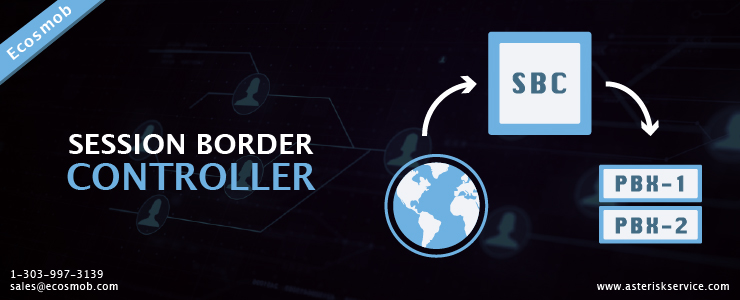 VoIP Service providers offer cost effective and feature rich virtual PBX services to clients. Efficacy and ease of use depend on how well the solution is implemented because VoIP is not without issues.
The internet, while being versatile and cost effective, is vulnerable and services must be delivered with a high level of security. This is where fine implementation of SBC solution assures peace of mind for service providers and their clients. The session border controller provides security to networks and to individual calls made over VoIP networks besides taking care of privacy. Privacy can be assured by encryption of voice traffic and transcoding may be applied in cases where different equipments are in use that cannot manage a common codec. SBC development by experts also takes care of compatibility issues should the end user equipment not match with the VoIP service provider equipments besides taking care of changing IP address of SIP messages to match IP address of packets. SBC, in short, assures security and seamless interoperability.
While SBC is available as a hardware based solution, the software route is much more preferable due to a number of advantages and benefits. SBC solutions become part of the chain and are available in various configurations depending on calls to be handled simultaneously. SBC software solution takes care of security, encryption, call routing, policies, SIP conversions, media transcoding and DTMF detection and generation. For most VoIP service providers a scalable, upgradeable SBC solution is perfect.
Of the many benefits, a few are mentioned below:
SBC resolves NAT traversal of firewalls.
Resolves interoperability issues with ease and normalizes SIP signaling
Routing is seamless
Security is high, especially offering protection against DoS attacks
Inbuilt authentication feature
Disaster recovery
Encryption for privacy and prevent call interception
Inbuilt diagnostics
Virtualized infrastructures are common and software based session border controller that saves the cost of the device, space and power consumption besides being easy to manage and configure. Virtual machine based software SBC can handle many calls simultaneously and the software solution integrates well into a VM infrastructure with inter-site networking and SIP trunking facility. Software SBC development could be a better option for VoIP service providers for a number of reasons. One, it can be customized and scaled without equipments becoming redundant or higher extra expenses. Secondly, software SBC development can be tailored in the language of use as well as allowing the facility of white label to deliver a better brand image apart from its inherent suite of security advantages and facilities. Full media capabilities like voice, fax, IM and video are incorporated with call controls and authentication as well as a host of SIP and security features. It is easier to manage, control, troubleshoot and debug issues if and when they arise in a software environment.
Technologies evolve and SBC software development can always keep in step and integrate with existing infrastructure. Ecosmob VoIP SBC solutions are aimed at enhancing brand image of VoIP service providers and providing them tailored solutions to match use environments.