How WebRTC Client Solution facilitates Online Conferences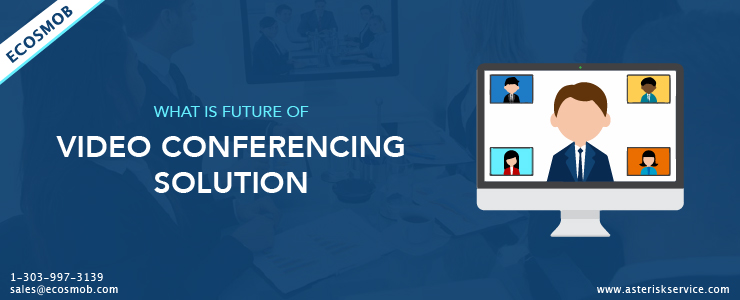 WebRTC is one of the most useful technological advancements that allows users to communicate and share information between the browsers. It enables real-time communication using audio as well as video conferencing. It performs seamlessly on feature-rich browsers namely Firefox, Google Chrome, Opera, etc.
WebRTC is one of the primary solutions to facilitate interoperability and interconnection between different communication systems and help businesses establish a Unified Communication (UC) by enabling users, servers, and applications to interconnect with each other with ease.
Asterisk WebRTC video conferencing solutions have revolutionized real-time communication in a distinct way. It offers data sharing solution along with allowing file and document sharing simultaneously with WebRTC Video Conference. As enterprise communication systems have started leveraging the WebRTC in-browser capability, there is a need to integrate WebRTC clients to enterprise communication solutions.
The significant features of WebRTC client solutions are listed as:
1. Secure and reliable: The WebRTC client solution does not require any third-party solutions, therefore, it is highly secure and reliable. The WebRTC client solution can be built by extending the existing toolkit. It supports various user authentication methods. A WebRTC developer can choose an authentication method based on the application.

2. Screen sharing: It enables businesspersons to share their screens with the conference attendees to make them understand the presentations or stats in a better way without actually downloading the documents.

3. Data sharing solution: It permits easy and flexible data sharing during the conference. Documents can be shared among several individuals within an organization or between different individual desktop computers to allow better collaboration and value-added communication for diverse enterprise scenarios.

4. Session routing: WebRTC enables the network routing on the account of maintained registry in the routing table. The Routing Engine standardizes the telephone numbers before performing a route lookup.

5. Session Rehydration: This is the browser refresh feature when the IP connection is lost or the HTTP server has crashed. The session gets re-established with the browser that has been disconnected due to one of the faults like network disconnect from the client, user client switches from WiFi to a data connection (3G), browser tab crash or tab refresh, or server node goes down.
With a leading Asterisk-based VoIP solution provider AsteriskService, you can get the custom WebRTC client solution for real-time conferencing solutions and peer-to-peer file sharing. It increases network intelligibility and offers better end-user communication experience.