How IP PBX Solution is helping to fulfill the communication needs of the businesses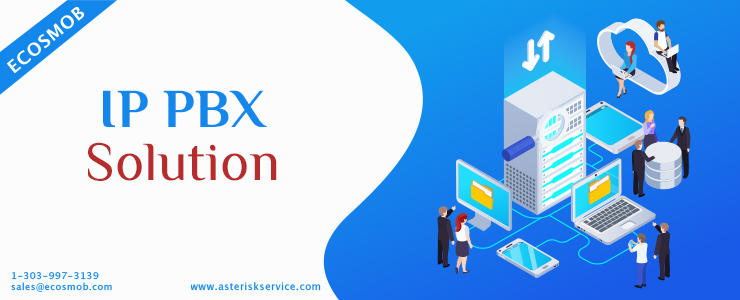 IP PBX solution is reliable, scalable, and secure private branch exchange Solutions. It revolves around the requirements of the dynamic enterprises. With the help of the virtual PBX system, all telephonic communication and remote collaboration are fulfilled in a trenchant way.
The Multi-Tenant IP PBX solution provides great flexibility by offering video, audio, and multimedia using a single network. It helps the network to connect anytime and even from anywhere.
In the Multi-tenant IP PBX environment, a single instance of the software works. It runs SaaS that runs on the Multi-tenant client system. Some examples of multi-tenant software are Netflix, ADP, Hubspot, Salesforce, and carbonite.
Features of Multi-tenant IP PBX Solution
There are several features of Multi-tenant IP PBX solutions. Few of the important features of an IP PBX solution include:-
Phone book
Call return and routing
Configuration routing rules
Blind and attended Transfers
Selective acceptance
Queue and agent with recording options
Playback extensions
3-way conference
Selective & anonymous rejection
Conference
Music on hold
Voicemail
Ring group
Do not disturb
Gateway/trunk management
DID (Direct Inward Dialling)
Multi-level interactive voice Response
Group call pickup
Integrated Billing
Find Me / Follow Me
Multilingual Support
Intercom Dialing
CDR
Dashboard with real-time system status
Redial/speed dial
Blacklist / white list
No reply
Unconditional / universe
Absent / unavailable / busy
Forwarding Rule
Benefits of IP PBX solution
There are several benefits of an IP PBX solution. Few of them includes-
Enhance Productivity
IP-PBX solutions allow businesses to boost their productivity. It offers the power to establish connectivity between executives, vendors, or any other business professionals, regardless of the location. It derives the solution above the rest.
Cost Saving
The connection cost of DDI and DDD is quite low. By using the internet as the transmission medium, the cost between long-distance calls to mobile phones reduces. Businesses can also try to program the IP PBX system in such a technique that uses the least cost route for communication purposes.
Greater Stability
Being a Plug and Play technology, the IP PBX solution can scale seamlessly to accommodate peak call volumes. It also projects visible business growth or to use resource-intensive features. The architecture is entirely based on open standards. By doing this, businesses can deploy and integrate new applications with fewer difficulties.
The Internet as Their Ally
The users of IP PBX can manage, configure, and also to access an application through a web browser. It can be done without any specific need to install plugins or apps.
Conclusion
By using an IP PBX solution, an individual can enjoy benefits like savings cost and increasing productivity. Ultimately, this is a common goal for every organization. Using cost savings methods, the user will get to save a lot down the line. If you are searching for an IP PBX solution for your business, feel free to contact us at Ecosmob Technologies Private limited to get an optimized multi-tenant IP PBX solution for your business.