How Call Centre Solutions Can Offer Better Customer Support in E-Commerce Industries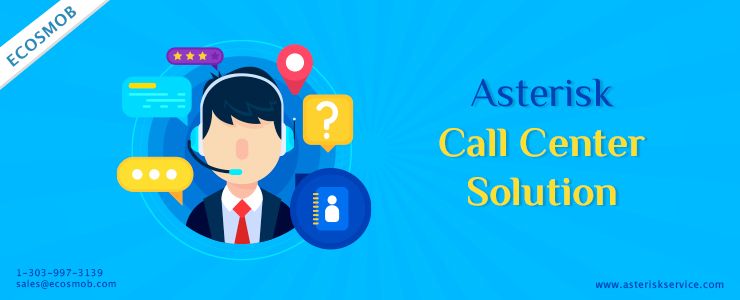 In the 21st century, E-commerce is seeing a boom in the market. The e-commerce companies are looking for a quick way of interaction to maintain consistency and offer value to customers. Delivering excellent customer support is the priority in the e-commerce industry.
The only way to deliver customer support that adds value to the customer's journey is consistency. Managing customer interaction with an efficient customer management system helps businesses to grow exponentially.
What challenges does the e-commerce industry face?
1. Losing the context of interaction
Customers want support from the company on a smartphone, chat, social and messaging platforms. Agents ask the same kind of question without understanding the context, and customers end up being frustrated.
2. Low Agent Productivity
Agents invest most of the time, answering repetitive questions, and that reduces productivity and hampers efficiency.
3. Higher Ticket Handling Time
It is difficult to track customer's history and manage tickets through all channels when there is a large number of customers coming in with their queries. Customers get irritated when they are allowed to wait on hold when agents find details and information. Thus it reduces customer satisfaction.
How call center solutions can offer better customer support in E-commerce industries
Active Customer Support
Customer support is highly essential, and it should always be liberal of hassles. With contact center software, it is swift and easy to notify the delivery status, thus avoiding escalation.
Millennials like to operate from their smartphone, offering prompt notification through email, and SMS using the app feature enables agents to resolve customer's queries.
Integrate to maintain context
If a customer is asking for a refund because the delivered package was damaged, then it is apparent that he/she is unsatisfied. Asking him/her the same question can escalate their anger. Contact center software assists in resolving this issue. It accumulates complete customer data into an integrated CRM that enables agents to have a quick view of past interactions and offer a satisfactory solution.
Solve queries of customers with ease on a single screen
Agents spend a lot of time toggling off between multiple tabs. So if a customer is in the primary mode, it is essential to provide information as soon as possible. By using Asterisk Call Centre Solution, the companies can merge the tickets with the same context and separate it that needs to be addressed individually to maintain consistency of customer support.
Engagement on Social Media
It is crucial to build a relationship with customers and please them with an instantaneous response that will create a loyal relationship. You can notify the customer about his/her ticket status while communicating individually with an advanced featured contact center solution.
Excellent Chat Support
Chat support can do what email or a call can't do. Personal interaction with the buyer will solve his/her inquiry. You can also create a LITE Ticket that does not require further actions because most of the doubts can be solved via web-based chat.
Conclusion
The E-commerce industry operates on strategic planning, and it is a highly competitive industry because someone else will create value for its customers if you don't. You can provide a marvelous customer experience to the customers with Contact Center Software and build a brand value that lets you walk one step ahead of the technology.
E-commerce industries interested in implementing contact center solution at their workplace can implement customized Asterisk Call Centre Solution for offering better customer support and enhance productivity.