How Broadcasting Solution Helps You to Easily Reach Out To Your Audience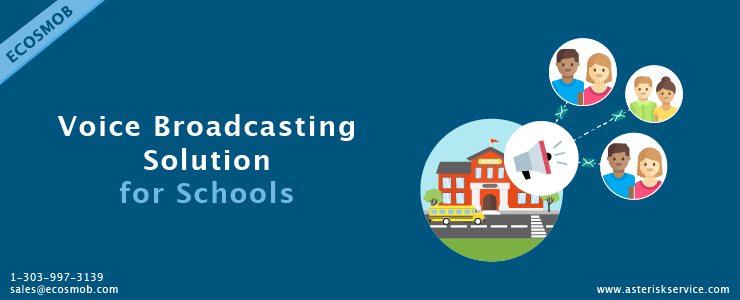 In these days of intense competition a business needs all the tools it can get to reach out to wider audiences in a shorter time. The voice and SMS broadcast software is one such tool you can leverage to take your business to the next level. With this tool in your arsenal you can maintain loyalty of existing customers and encourage them to buy more. You can reach out to more new targets and get them into your fold. Here is how you can use the broadcasting solution to reach out to more people in a short time and increase business.
Target new customers
Growth means acquisition of new customers from around the world. The voice broadcasting solution is a perfect tool to get your voice message across to hundreds of thousands of potential customers. All you do is to acquire a list of numbers, segregate them according to region and language. Then you can use text to speech to convert text to voice in the language of choice. The voice broadcasting software automatically dials number concurrently and, on being connected, leaves a voice message. Taking this a step further one can include IVR options, offering the recipient a chance to respond immediately by pressing a certain numeral on their keypad. The response goes to your CRM and if a positive interest is shown your sales executive swings into action to convert the lead.
Follow it up with SMS message
Targets may or may not listen to the voice message so you can follow it up with a text message sent using SMS broadcast software component of the broadcasting solution. It is an easy matter to include a number to call in the text message. People do read text messages and it is likely many will respond. How do they benefit? Word the message cleverly enough with time limited offers or, if you are conducting a survey, simply offer a reward to complete it.
Timing
Timing is everything in voice broadcast and SMS broadcast. You can have a good idea of which time is the best to send out your message and dial it into the SMS and voice broadcasting software. The software automatically initiates text or voice broadcast at the right time when targets are more likely to respond. Your chances of conversions improve when you have a response.
Create promotions, surveys and informative content
A target would be turned off with constant bombardment exhorting him to buy. Instead, you could create promotions and special time limited deals that are likely to be viewed favorably. Launch a survey to know what target customers and existing customers think. Invite them to contribute opinions that would help you improve and you gain their appreciation. Keeping in touch is the key so you can simply keep sending out broadcasts about new developments. Personalize messages if you can for better impact.
Broadcasting solution is a tool and how you use its various features is what determines your success rate. Get the tool first and keep on using it all the time to reach out to your audience with minimum effort and cost and maximum returns.