How Asterisk Development plays Critical Role in Business Processes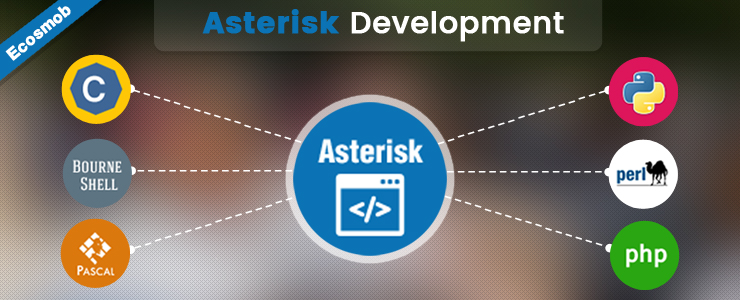 Most of the business relies on the interoperability among different sectors in the current age of globalisation. Without a well- established communication services, it is not possible to streamline your functions together. Once you fix your investments, it's important to look for systems that let you integrate the legacy systems and multiple platforms.
Asterisk is an open source technology that brings flexibility in the communication system. It allows linked telephones to make calls to one another, and to connect to other telephone services. Subsidiary telephone services like the Public Switched Telephone Network (PSTN) and Voice over Internet Protocol (VoIP) services.
Asterisk is highly user-friendly communication framework, equipped with modern networks and features, which can improve media capabilities. The Asterisk software development comes with several proprietary PBX features for small and large scale industries. Asterisk was initially developed in the US, but, it became popular worldwide as it became freely available under the open source licensing.
Asterisk is used by small businesses, large businesses, call centers, carriers and government agencies, globally.
The benefiting features of Asterisk software development for businesses are listed as:
Cost-effective solutions:

Cost-saving benefits for this open source solution are not as great for enterprises with existing PBX/VoIP infrastructures, but they are definitely a factor for first-time buyers of the technology.
Consolidated services:

Voicemail and fax server are combined into a single server with massive amounts of accessible storage space. A number of graphical user interfaces exist for Asterisk management purposes. Such consolidation of services reduce the separate storage usage and utilize the available space.
Choose retail or free package:

The business-class solution is built upon the open source version of Asterisk.

Asterisk Software development

is provided with the additional security and voice features for enterprise users. You can also choose retail business class-solution package as per your business requirement. A distinctive advantage of the retail-business class solution is addition of the firewall module. The module is well known with the name "net-sec" which dynamically opens and shuts firewall ports as needed, providing a high degree of security.
Scalable and flexible solution: Asterisk software development

lacks vendor lock-in, both in terms of the management consoles and complete solutions, that makes Asterisk deployment more flexible for potential enterprise customers. System integrators and administrators can check through a number of management console options to find the right one solution to satisfy the most requirements for any particular business.
At AsteriskService, we offer premium Asterisk development solutions and services. We also provide Custom Asterisk Development as per your business requirements.