How Agile contact center solution is transforming operations of businesses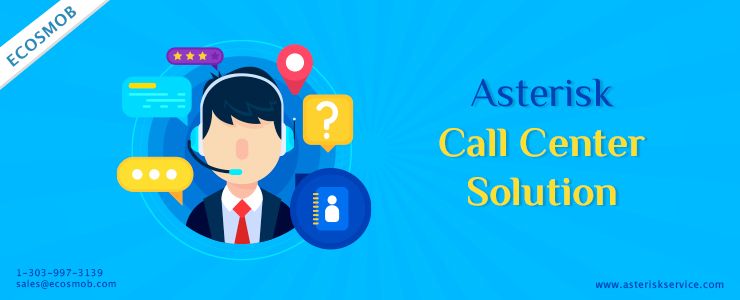 Nowadays, customers are highly anxious and enlightened about products and services. So, it is imperative to be empathetic for customer service providers. According to reports and interactions with consumers worldwide, it is found that customers like humans to human communication. So, it is vital to recognize the anxiety of the clients as soon as possible.
How agile contact center software can help businesses
To ensure the safety and security of customers, contact centers require agile inbound contact center software. It equips the agents to manage a high volume of customer queries.
Here is what you should offer for better and agile customer support:
Empathy
When your agents are well equipped with the contact center solution tools to offer excellent customer service, empathy works as a cherry on the cake. For example, if your customer feels unhappy, there is a chance for you to turn it into a fantastic experience.
It is essential to train your agents to be well-versed in empathy and assure that they invest time listening to customers' concerns.
Automation
Do you know that there is no need for agents for 80% of the customer queries? There are chatbots or a voice bot to simplify your services. To manage the customer queries, you should integrate with a chatbot.
It is found that chatbots are five times quicker than an agent. Let your agents deal with the complicated processes. The automated bot will solve general or first-level queries.
Never miss a call from a customer
Many customers have to wait just because of the long queues in call volume. It results in the customer's frustration. You can easily skip that with a well-crafted strategy.
The customer service providers can offer a call back from any agent while customers are waiting in the queue. Thus, you can easily convert missed calls into outbound calls and effectively manifest the relationships with customers.
Maintain a connection with the agents
When most call centers are busy dealing with the long queues of call volumes, they usually forget to offer the agents' assistance at the critical time. The agents feel enough pressure to effectively and fastly resolve the problems of customers.
As a customer service provider, you should offer on-call support to the agents. Also, try to make the communication seamless between the agents and the supervisors. Supervisors can take the live call to assist the agents in figuring out any query resulting in more productivity and efficiency.
Give the experience that you want to sell
The strategy to offer service to the customers does not have to be one-size-fits-all. The agents should have the skill to provide a unique experience to each customer. They require to be well informed about the problems of customers.
With the help of contact center software, the agents can access customer data such as communication history, buying behavior, unresolved queries, etc. and can provide the services that meet customer expectations.
Features of Agile Contact center solution
ACD (Automatic Call Distribution)
Automatic call distribution allows call centers to route calls to the most qualified and appropriate agent or department based on pre-structured situations.
Call Control
Inbound contact center's customer support should be able to operate generically to advance a set of workings. Contact center software helps them to have complete control over calls.
Call recording
An ideal customer care software should have the ability to operate generic routing features on markets such as call forwarding to the accurate agents based on various aspects.
IVR (Interactive Voice Response)
An interactive voice response lets brands create and upgrade their expected IVR flow without any hassle with a flexible IVR builder. Customer care support teams can custom design the desired process with flexible drag and IVR builder.
Business Hour Management
It is imperative for any inbound contact center solution to have a powerful contact management capability. A perfect inbound call center solution must have a call management ability to offer reliable customer service.
Wrapping up
There are tons of perks of contact center solution. It has enhanced productivity and lowered the cost of operations of businesses. Inbound contact center solution is all in one and powerful solution to any customer care service. Businesses interested in implementing call center software can contact Ecosmob.