Get Your Company Holiday Ready This Christmas Season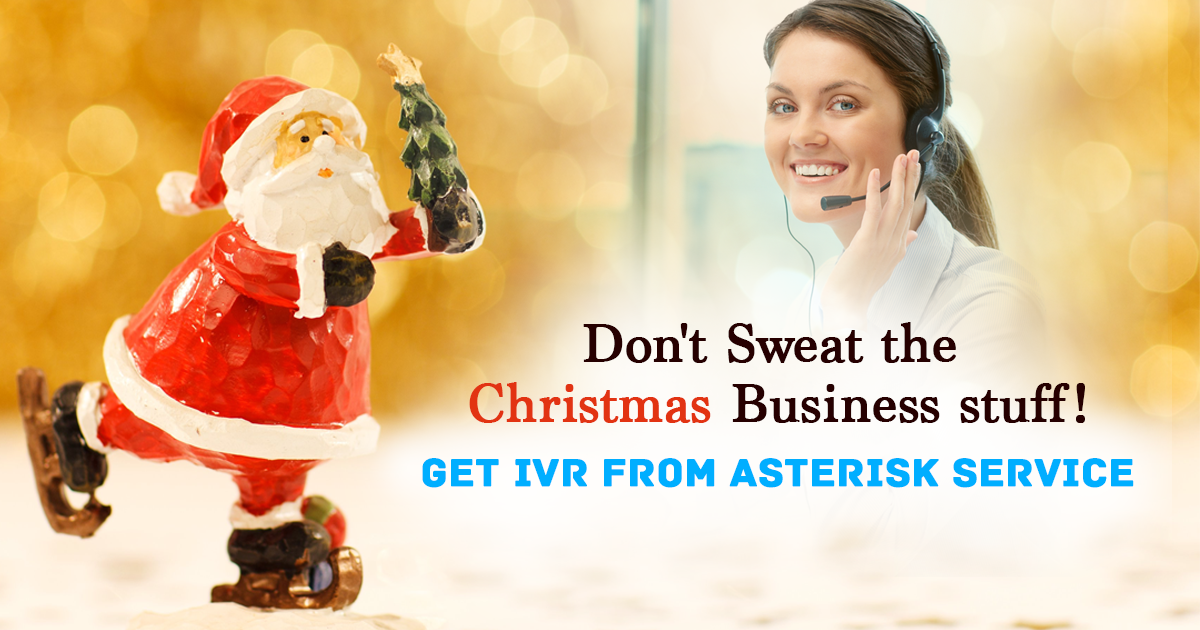 The holiday season has started. Halloween and Thanksgiving are gone and now everyone is getting ready for the most awaited festival of the year: Christmas and New Year. But, have you thought about Holiday Schedule Handling? Your customers might need you and call you, even if it's Christmas Holiday and you have to take some action to handle the holiday schedule. The best option is the PBX with IVR. PBX for Christmas Holidays can work as a great relief for your company. If you already have the PBX system, then you should make necessary test to ensure that it is set properly so it can handle the incoming calls efficiently. Here are a few guidelines for efficient Holiday schedule handling with PBX solution:
Record customized message for Christmas and New Year and integrate it with the IVR.
After integrating the IVR message cross check it to ensure that you have uploaded it correctly and it is working fine. To test this you can assign a test DID and check the functionality of the IVR. Make sure to test this with the private network and do not make any change in the public system until everything is set properly.
If your PBX System is not transcoding make sure to put the IVR audio prompt in each folder to handle different codecs.
In your PBX solution you should put appropriate call forwarding to handle calls which need to get attended. After configuring the call forwarding mechanism, make sure to test that it is working fine and forwarding the call to mentioned mobile number
In IVR workflow, you can also add an option to reach the executive. This functionality should forward the call to specific executive.
As it will be the holidays, there will be less possibility of outbound calls. Thus, for extra security, you may add some locking mechanism for outbound calling. For example, the outbound call requires a PIN. You can also add a functionality of an SBC in a way that when there is a call made, you get an alert message.
These are a few suggestions you can implement in your PBX system to make your organization holiday ready and handle the customer calls gracefully. If you don't have a PBX system and also not thinking to have the one, then one cost effective solution for Holiday Schedule Handling is an IVR system. You can get a simple IVR system development and deployment in your organization which will do the needful to handle the customer calls. We offer custom IVR development with custom configuration to handle this holiday season. To know more about it, reach us.