Every Business Should Have Affordable Asterisk Session Border Controller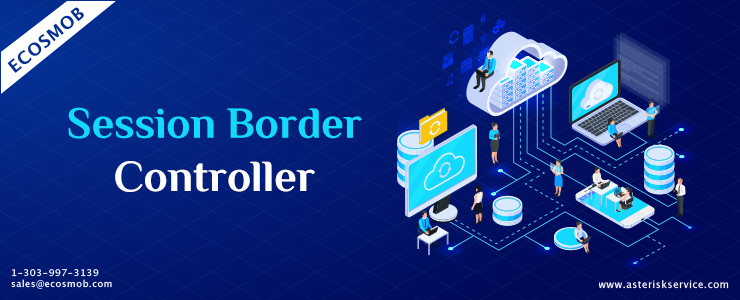 Covid 19 accelerated the move towards VoIP technologies. Even small businesses that normally made use of mobiles and landlines now use VoIP for communications. You can do much more with VoIP such as audio-video calls and conferences. Where there is VoIP there always is a strong possibility of call quality issues and security. The answer is to employ a session border controller in your set up to overcome these issues. In the normal course, SBCs, as they are known, are usually employed by telecom operators, VoIP service providers, and large enterprises. However, given that even small and medium enterprises now use VoIP, and that session border controllers are affordable, you will find it adds an extra layer of security and operational ease. Consider light to medium Asterisk SBC for your needs.
Do not leave security to the other guy
A common and mistaken assumption is that VoIP service providers or telecom carriers have an SBC at their end so why bother with it. The fact is that SBC at the other end keeps that network secure. Your network is open and the usual firewall is of little use for VoIP traffic that is prone to DDoS, DoS, malware injection, and eaves dropping hacks. When you use VoIP your network becomes vulnerable. Attacks can cripple communication or, in the case of ransomware, cause financial loss as well as the loss of data. Look at affordable Asterisk SBC developers who can put in a compact but fully functional solution to keep your systems secure by hiding topology and validating calls.
Call quality
When you have networks and VoIP there will be all sorts of call quality issues arising out of protocol interworking and codec mismatches as well as the NAT traversal issues. Calls may not go through or be received; you experience poor audio quality and issues arise in media transmission or reception. Your VoIP traffic comprises audio streams, video as well as text messages, and media all or some of which may face issues such as SIP mismatches. Introduce Asterisk SBC into the chain and none of these issues will trouble you. Communication becomes seamless. Plus, the SBC even decides about prioritizing calls and finding the least cost route which, eventually, helps to save money on long-distance calls. Users often blame the IP-PBX system or the service provider when they face issues but the fact is that the variety of codecs and protocols in use can be a real stumbling block, something the SBC takes care of smoothly and seamlessly.
Control
Install a session border controller and you also gain control over managing your IP PBX system. You will be able to know about call statistics and you can find out any attempts at misuse. The SBC keeps watching.
Custom Asterisk SBC to suit your needs
Carrier-grade solutions are designed to handle thousands of concurrent connections but, for your business, you can get "lightweight" Asterisk SBC customized for smaller traffic volumes. You could have a custom "bare-bones" SBC or go the whole hog and get a smart, AI-powered one with billing and analytics, a solution that service providers will prefer but not one that is absolutely necessary for small and medium businesses.
The rise in voice-over IP traffic also leads to more complications and a higher risk of security breaches. Bottlenecks over media codec transcoding and protocol handling can cause real problems in communications and affect your business. For these two reasons alone the SBC is a worthwhile investment even for small businesses that use VoIP for communications. Custom Asterisk SBC can meet basic requirements and you can add in more features should you need them at a later date.