Custom Asterisk Development Services For Vastly Superior Communication Platform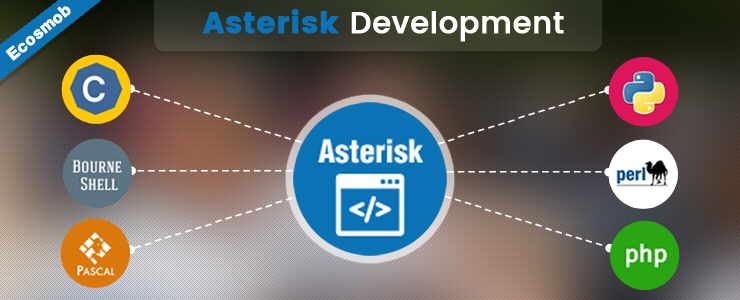 Asterisk is a versatile open-source platform for communication technologies with excellent support for PRI and VoIP protocols. You have conferencing solutions, broadcasting solutions for voice and text, IVRs, VoIP gateways, and IP PBX, to name a few. Enterprises and VoIP service providers have the option of standard packages that they can string together or they can opt for custom asterisk development to set up a superior communication platform. Asterisk Service offers standard IVR, PBX, and conferencing solutions and it also offers custom asterisk development for clients who need something different.
Custom asterisk development for existing systems
Businesses and VoIP services may already have an asterisk based platform but technology has progressed and even asterisk software has evolved. Existing packages like IVR and IP PBX or conferencing can certainly do with a makeover that endows them with better features, interoperability, and speed.
Enhancements with custom asterisk service
Asterisk is quite flexible and existing packages based on this platform lend themselves easily to enhancements. For instance, you may have an IP PBX or contact center software with dialplan feature. This could be enhanced with dialplan programming. Go for AGI scripting and versatility of your existing solutions improves even more. The benefit of such enhancements is that your existing software-hardware setup does not need to be changed and it is not affected. Small modules plug into existing software to bring about marked improvements.
Custom asterisk systems
You may be setting up a VoIP system in which case you will need a VoIP gateway and server powered by an asterisk. Custom asterisk development can lead to systems that manage resources better, present a low load and still are easier to manage while being feature-rich. You get a better, streamlined system with full backup support, which is just one of the advantages of opting for custom systems based on asterisk.
Get the application you want, the way you need it
No doubt you could get a standard application based on asterisk but it may have features you never use and worse, features you want are missing. Go for custom asterisk app development and you have a compact package packed with features you need. You can get playback, answer and hangup apps, bridge apps, directory, media and progress app, external IVR interface, SMS, shared line appearance app and plenty more developed to fulfill a need.
It does require the experience of years of working exclusively on asterisk and remaining updated with latest developments in the community to be able to handle any asterisk development. Knowledge is just as essential. Cost does come into play but when you have an asterisk developer that has already created thousands of reusable modules it becomes a secondary factor. Speed of delivery also improves with the library of modules. Understanding of business and how asterisk architecture works also helps in your getting a custom asterisk service that lives up to expectations. Asterisk Service fulfills all your expectations.