Custom Asterisk Development for VoIP Service Providers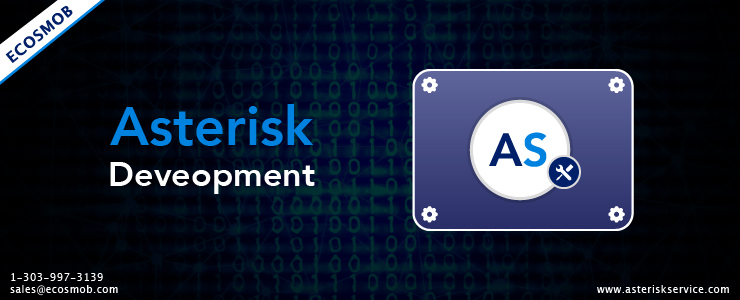 VoIP based services are on the rise. For VoIP service providers this is the right time to implement solutions that will generate revenue streams and earn an increasing base of loyal customers. The platform they choose can be a decider for success.
Proprietary platforms are not only expensive by way of upfront capital costs but they also involve running maintenance and upgrade costs. The better option is open source technology in which Asterisk is a leader. Asterisk development includes IP PBX, VoIP gateways, Voicemail server, call center solutions, and IVR servers as well as a conference bridge. The same platform can provide diverse applications that VoIP service providers can offer to customers and maximize revenue streams. All such streams can be confluence into a unified communication channel with the facility to tie into backend CRM. Asterisk is modular in design and flexible which means customization is easy and affordable. The key to success for VoIP services is custom Asterisk software development offered by experienced and knowledgeable vendors.
The Asterisk platform offers building blocks to create broadcasting solutions, conferencing solutions, WebRTC inclusion, call center solution, IVRs, DID routers, and SBC. Each one can be a stand-alone application if so desired and offered as a different service on-demand to customers by VoIP service providers. They can just as well choose the entire suite as modules of a unified application and then offer specific services to customers as may be required. They can also start with a few and then plug in others as demand arises. Customization by Asterisk vendor they choose plays an important role in defining the scope of their services and the success of VoIP service providers.
The capability of the Asterisk software development vendor is an important consideration. Asterisk offers dozens of call features such as authentication, automated attendant, blind transfer, call forward, and others. Just which features are useful can be included in a package or the package can be designed to include all but enable activation when needed. The Vendor, or better still, the VoIP service provider can have the option of a dashboard that allows grant of permission to various end-users and billing accordingly. Customization also allows the better implementation of the many codecs, telephony protocols and VoIP protocols available on the Asterisk platform. Not all developers are equal. Some have the insight born of experience and knowledge to be able to choose the right architecture and components for fast operation, better utilization of IT resources, and lower energy consumption.
Ease of management and ease of use are also important for a VoIP service provider. This is in addition to account management where clients may range from wholesale resellers to individual regular customers as well as one-off prepaid calling card buyers. The scope is vast and it is challenging.
Choose the right vendor based on the assessment of their knowledge, past experience, and capabilities to customize various modules of Asterisk flexibly with an upgrade path with constant support and you have the right formula for success in a competitive market.