Current Contact Center Development Trends in Modular Scalable Packages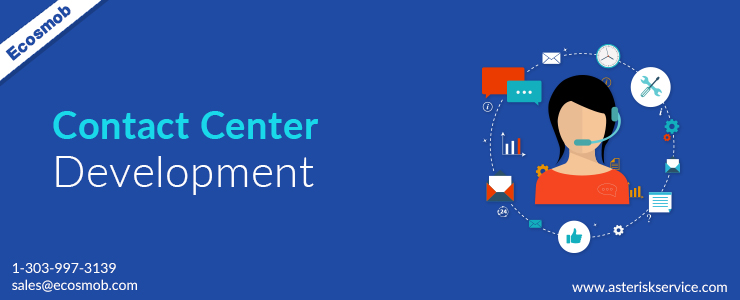 Communications and engagement with customers are prime drivers of modern businesses. Businesses can develop their own contact centers or outsource the entire process. In any case the call center or contact center needs the right technology base to deliver perfect services.
Digital technology driven contact center development is at the core of businesses being able to deliver the right services and engage new customers while keeping existing ones satisfied. Choosing the right contact center development vendor is of prime importance. A customized solution that selects only those modules that are of immediate use with options on future upgrades is the way to go. Typical current tends include artificial intelligence based analytics and statistics to help businesses derive actionable and insightful information while the system works seamlessly on omni channel communication pathways with fast responses and speedy resolution of all inquiries or issues a customer may have. Cloud technologies pay a crucial role as does measuring customer satisfaction through strategies like negative response rates. Cost control may be achieved by the use of remote agents as well as self service options.
All these call for sophisticated implementation of modules according to needs of a business and also provide a high degree of flexible customization with future upgrade paths in a scalable model.
The various modules that go into the making of a contact centre solution are
Multi-tenant broadcasting that allows for call and SMS broadcasting or narrowcasting;

Conferencing solutions to allow for audio and video one to one or group chats and interactivity;

Cloud based call center software to handle high volumes of inbound and outbound calls with IVR, CTI and ACD features, predictive algorithm based advanced dialers, barge-in, supervisor window, direct inward dialing support, extensions, call logs, whispering and an exceptionally high level of call quality;

IVR systems that integrate quiz, ticket booking  and CRM integration along with payment processing, currency conversion and a dynamic IVR builder for high degree of customization of multi-level interactive voice response menu;

Ability to configure session border control and ensure security, and

Direct inward dialing router solutions.
A startup or small scale call center may not need all of the above and it would be able to start working with call center software solution while progressing to others as the workload increases. In this case or when a large scale contact center wishes to start full-fledged operations with virtually all features then choosing the right vendor like Asterisk Service makes a huge difference to quality of service as well as costs. Contact centers may serve specific market segments or they may serve any business type in which case they need to be fully equipped to satisfy customers of that client as well as the client with a custom solution that is speedy in implementation and easy to use for the contact center staff along with support when needed.