Benefits of using session border controller in your VoIP system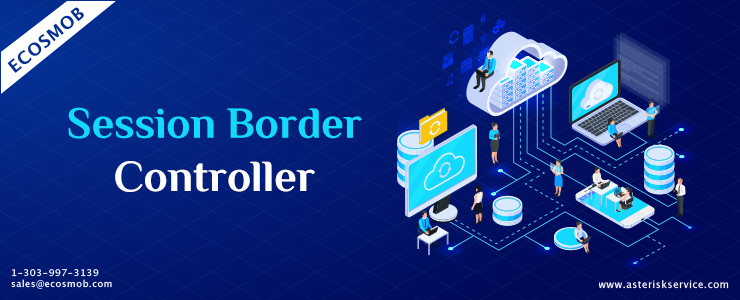 Session Initiation Protocol is a network element deployed to protect SIP-based VoIP. If you do not install a Session border controller in your managed voice system, it can leave your system vulnerable to security risks and cost your time and money. So in this article, we have tried to put together the benefits of using a session border controller in your phone system.
Benefits of SBC solutions

There are a plethora of benefits of choosing an SBC solution. These benefits include:
1. Connectivity
SBCs connect the company's communication infrastructure to the public internet, hosted Private Branch Exchange service providers/private vendor network. They play multiple roles in maintaining and securing the network.
Companies may use SBCs to route their phone traffic through internal IPs instead of traditional circuit phone networks, saving time and money. Calls can be routed much faster by using SBCs, and there is no need to pay for outdated and individual phone lines.
2. Better call quality
Session border controllers improve call quality and ease of use. They enable PBX to be located on the LAN with a private IP address. They normalize hosted PBX signaling between the PBX and the service provider and provide significant routing capabilities.
SBCs also ensure the capacity of VoIP and video devices, testing VoIP lines, monitoring call quality, and more. If your business has issues of missed or dropped calls, low call quantity, or both, integration of an SBC can help with these issues.
3. Mitigation
SBCs run by using pattern analysis to spot unusual activity, like an unusual surge of traffic during a Denial of Service (DOS) attack. A DOS attack works in the form of an extreme amount of traffic from a single IP address or several machines trying to make requests from the same server.
A DOS attack can bring the entire network down, leading to unplanned downtime. SBCs mitigate threats and guard the system from DOS attacks. DOS attacks are often accompanied by malware, and SBC mitigates a DOS attack. It also ensures essential protection from dangerous malware.
4. Safety
Once if SBC finds a potential threat, it spontaneously blocks the issue. Further, it also notifies the Central Processing Unit (CPU) and hosts the details of the danger and the protocols installed to neutralize it. The SBC additionally sends details of the risk to businesses' other locations to make sure they are finding similar breaches. The IT team is capable of utilizing the data to find future threats.
5. Security
Hackers are becoming much more sophisticated, changing, and improving their methods to bypass older security measures. SBC vendors keep updating their protocols just as instantly to ensure that security breaches don't happen much often.
Users need to install all updates and patches as soon as available to maintain an adequate defense program, and the SBC will then ensure protection. Having up to date systems backed with extra protection from SBCs is essential to keep VoIP solutions safe.
6. Continuity
Firewalls aren't sufficient when it comes to preventing attacks in voice systems. SBCs are essential to protect business communication systems from DOS attacks. With SBC In place, systems operate in continuity, with extra time to conduct business.
Final verdict
SBC solutions are highly crucial for smooth VoIP communications. Businesses should always consider implementing SBC solutions in their workplace. Companies interested in implementing a session border controller can contact Ecosmob.