Asterisk WebRTC Development is Essential for Business Communication- Here is a Reason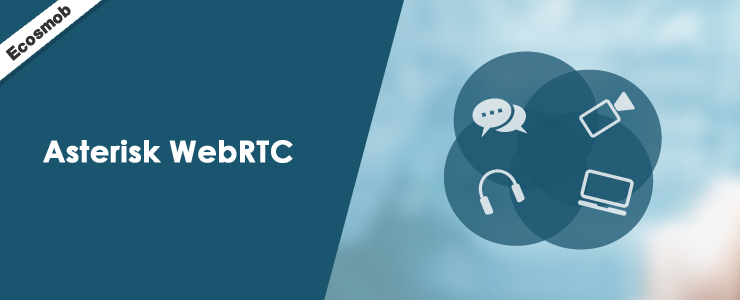 Asterisk WebRTC Development facilitates the service providers to leverage the thriving VoIP platform. WebRTC development, like any other form of software development, is driven by the opportunities offered by a given technology. It allows a real-time communication and runs efficiently only on the supported web browsers. It is an opensource project spearheaded by Google Chrome team, thus, it supports all the major web browsers like Google Chrome, Firefox, Opera, and Safari.
The main goal of using WebRTC is a unification of platforms. With WebRTC, you just need a mechanism that can combine peers (i.e. browsers) to communicate with each other and share media. WebRTC development has revolutionized the video conferencing with its exclusive features. Globally, enterprises use WebRTC-based communication as an option to face-to-face communication. The capabilities of WebRTC have been fully integrated into its core structure. It also bridges compatibility gaps between endpoints, takes care of broken connections behind firewalls, and tracks communications information.
Here are the benefits of utilizing Asterisk-based WebRTC Development for business communication:
Secure voice and video communication:

WebRTC ensures audio and video data encryption using Secure RTP (SRTP) protocol. It is mainly beneficial over WiFi or public network, as it minimizes the risk of data breaching or theft. It prevents eavesdropping and recording of the voice and video.  
Reliable session establishment:

Asterisk WebRTC development supports reliable session establishment. The definitive operation avoids server-relayed media and thereby reduces latency and increases quality. It also reduces the load on the server.
Easy screen sharing:

When you want to avoid moving in the office every time to guide your colleagues about any issue, you need not worry. WebRTC software enables easy screen sharing feature. With WebRTC solutions, you can also guide your colleagues during video conferencing. It saves your time and avoids confusion while you will be guiding online.
Device independent communication:

With WebRTC solution, our communication isn't restricted to any particular device. Any WebRTC-enabled browser on any of the operating system and a web services application can direct the browser to create a real-time voice or video connection to another WebRTC device or to a WebRTC media server.
Serve multiple tenants:

Multi-tenancy is one of the important features of WebRTC software that allows serving multiple tenants of large or small enterprises simultaneously over the same software. It enables data sharing and allows customization as per business requirements.
In brief, the WebRTC development streamlines the communication process by promoting better teamwork and collaboration with real time file and document sharing.