Asterisk Video Conferencing Solution for Educational Sector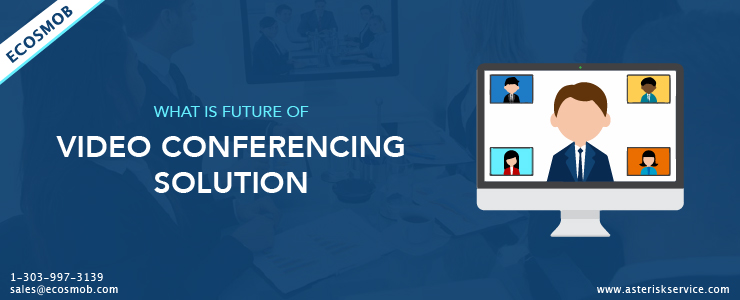 In today's time, video conferencing has dramatically transformed the way the classrooms used to operate. Keeping in mind the safety of students and teachers, many schools across the world have started online curriculum and classes. It would be correct to say that video conferencing has become a basic necessity for today's educational institutions. Though a lot of conferencing solutions are available in the market today, Asterisk conferencing solution has been able to gain immense popularity due to its advanced features, reliability, and scalability. It facilitates high-quality video conferencing that can be used to connect teachers and students, introduce guest lectures, conduct live events, and more from around the globe.
The Asterisk video conferencing solution, designed specifically for the education sector allows institutions to connect with everyone even with those who are in rural areas with a poor Internet connection. The solution is quite simple to use, even the novices can use this solution on any device including smartphones or basic laptops.
Features of Video Conferencing Solution
Some of the key features of video conferencing solution include:
Entry-Exit chimes
Configurable Music on Hold
Conference Recording
Conference-wise Polling
Conference Scheduler
Organize and Record Conversations
Dynamic Conference Creation
Different Conference Modes like Conversation, Presentation, etc.
Authenticate Conference with Security Code
Number of Participants/ Moderator
Music on Hold
DTMF based Feature
Mute/ Unmute
Hangup, and more.
Benefits of Video Conferencing in the Field of Education
Some of the key benefits of video conferencing solution for schools include:
Easy Collaboration: Video conferencing facilitates easy collaboration. With video conferencing, it becomes much easier to conduct an academic session, provide training, or hosting a webinar with other educational institutions. Collaborating with people throughout the world can open a whole lot of learning opportunities for the students.
Simplified Content Sharing: Instead of emailing files or documents to each and every student, video conferencing can be used to share documents in real-time.
Personalized Touch: Though there are other online ways of learning like distance learning courses, they are not as effective as video conferencing. Unlike distance learning that may give a feel of isolation, video conferencing provides superior interaction by connecting people together from all over the globe. This way it provides an engaging as well as personalized environment to the participants.
Session Recording Facility: Video conferencing not only facilitates collaborative learning, but also allows participants to record the session or lecture for future reference. The recording facility is highly beneficial for the students as it can be used while preparing for the examination.
Cost-Effective Solution: Video conferencing facilitates a face-to-face learning experience for the students. They need not to be present physically to attend a lecture or session. This contributes to cost-saving.
What are the key applications for Video Conferencing in Education?
A video conferencing solution can be used to provide:
Lectures: This is one of the most common applications of video conferencing in the education sector. Teachers can easily connect with their students to give lectures while sharing reference files or documents on-screen.
Small-Group Learning: Another key application of video conferencing is a small group discussion or learning session. Even the students who are working in groups on various small group assignments or projects can connect face-to-face to discuss important things and complete their projects successfully.
Conference Meetings: Video conferencing can also be used to guide students personally or to connect teachers and students one-on-one for counseling sessions. The tool can also be a great option for Parents and Teachers meetings to discuss the progress of students. It can also be used to answer the student's queries remotely.
When choosing a company to get a customized Asterisk conferencing solution, make certain to keep the key objectives in mind. For instance, if you are considering the video conferencing solution for education institutions, it should be:
Easy to Use: The solution should be such that even school children can be able to use it easily on smartphones or laptops.
Better Quality: The solution should provide a flawless, error-free video and clear audio quality, regardless of the type and speed of the Internet connection.
Simplified Interactions and Sharing: The solution must facilitate smooth flow of one-to-one and one-to-many interactions. It should also provide a whiteboard and document/file sharing facility.
Recording: The solution should also comprise a recording feature so that the students can save the recording for learning and future reference.
Scalability: Scalability is another important factor that needs to be considered. It should be easy to scale up or down as per the user's requirements.
Conclusion:
Video conferencing solution opens the door for numerous opportunities for teachers and students in the education sector. No matter where the students or teachers are located, Asterisk Conferencing is an ideal solution that facilitates easy collaboration, seamless communication, and a hassle-free way of learning.