Asterisk Call Center Solution to Manage Customer Interactions at All Levels In Your Business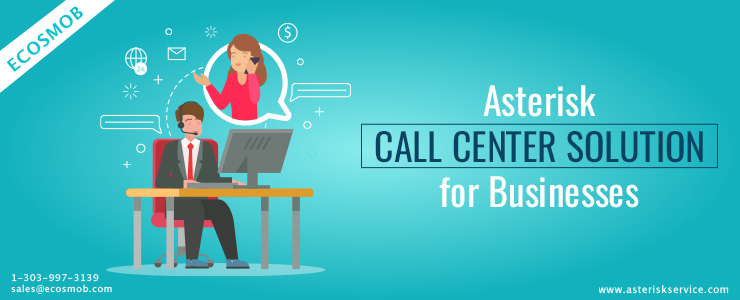 Call center solutions usually have more features compared to IP PBX and that makes for an ideal communication platform for customer interaction as well as business promotions. With its features you can easily manage customer interactions at all levels, ensure higher conversion of leads and retention of existing customers.
Awareness and lead generation
If you must get something done well, do it yourself is an axiom that holds true when you plan campaigns. Do not leave it to call centers. Instead, use asterisk call center software and its outbound campaign features to conduct regular campaigns to get leads. You can designate people within your organization. Naturally, you can expect responses to such campaigns.
Managing interest and conversion
It starts with queries and show of interest. Call center solutions, with their skill-based mapping and automatic call distribution feature help the inbound query go to the right person for a fast conversion. The software, with its analytics feature, helps you to know how customers are engaged, who engaged them, for how long and the outcome. You can pinpoint factors responsible for success and failure and reduce churn.
Post-sales
The customer journey does end with a sale. Often, it could be a starting point. Your CRM, tied to the call center software assists in keeping it sweet with customers. Respond fast, resolve fast retain loyalty and watch sales increase. Call center software usually features mobility extension too in addition to IVR so you can expect customers to receive prompt attention.
Bridging internals
Internal departments tend to work in isolation so, if a customer has to pass from one department to another the same story has to be repeated. However, the call center software provides a communication and information bridge. Production can have access to customer records as easily as a sales representative. The head office knows what is going on as does the sales representative. Service quality improves as does speed. Everyone can conference with the customer and deliver a satisfactory resolution.
Collaboration
The conferencing feature proves invaluable not only to resolve customer issues but also for internal collaboration and training. You do not need a separate conferencing solution to interact with customers or to promote team collaboration. You do not have to hold special meetings because they can become everyday affairs with contact center solutions.
Move customer service in-house
Outsource services to call centers and you can expect only so much from them. Certainly, their agents will not have the authority to resolve customer issues but if you have such service in-house then your employee can be empowered to resolve issues on the spot. Agents in call centers cannot or may not care about pursuing leads but your employees will. You will see higher conversions with your call center software forming the hub of customer service and marketing.