Advantages of video conferencing solution for businesses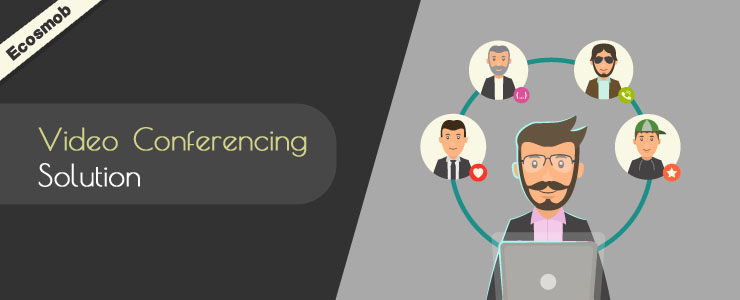 The advancements in technology have evolved drastically. Thanks to technology, now we can sign the deals from any corner of the world. Modern and innovative businesses require to build a robust relationship with the clients and industry leaders to enhance the business and globalize it. For them, a video conferencing solution can cut the Gordian knot.
What is Video Conferencing?
Video conferencing deals with virtual meetings that can be held over the internet. Users can connect with their teammates from their devices, such as smartphones or laptops. A video conferencing solution with screen sharing features helps you connect with the audience or teammates seamlessly.
Benefits of Asterisk Video Conferencing Solution for Businesses
Video conferencing solutions offer tons of benefits for businesses. Here are some of the benefits of Asterisk video conferencing solutions for businesses.
More engaging than Audio Conferencing
Participants in the audio conferencing often start to multitask because they don't feel a connection during the call. On the other hand, Asterisk Video conferencing solution puts pressure on participants to make 'Virtual Eye Contact' while video calls and can see their co-participants.
Effective Solution
Video conferencing can decrease communication time and allows all the meetings to be done virtually. Face-to-face interactions usually last long. Whereas, it is possible to complete the arrangements of hours in just a few minutes using video conferencing solutions.
Enhances Communication
Research has revealed that humans catch visual data quickly and accurately. That's how, when you perform a video meeting, your employees or participants tend to concentrate and comprehend more effectively. The video communications get more engagements.
Provides more structure to meetings
Most of the video conferencing happens from various locations. So, almost every virtual meeting is well defined in terms of time duration as you can program the start and endpoints of the sessions. It encourages more productive interactions rather than idle communication.
Builds the relationship among Employees
Nowadays, teams are getting separated for various reasons. So, it is challenging to maintain long-term team relationships. But, with the help of video conferencing, you don't need to worry about it as you can connect with the team from anywhere. There are minor obstacles in video conferencing than actual meetings.
Save travel expenses
Traveling is not just only time-consuming; it is costly too. We often see people traveling for various purposes, such as training, coaching, meetings, and business conferences. In most of the cases, all the stuff can be accomplished through video callings. By using video conferencing software, you can save a considerable amount of money and can use that saved money toward your business priorities.
Final words
Apart from all the benefits discussed earlier, there are lots of other benefits of video conferencing solutions. Businesses can improve productivity as it provides a good structure for meetings. It can fulfill all the requirements for virtual meetings and assist in making real-time decisions and close the deal.
Businesses interested in implementing video conferencing solutions can contact Ecosmob Technologies private limited for a customized video conferencing solution.