A Bouquet of Asterisk Solutions for Unified Communication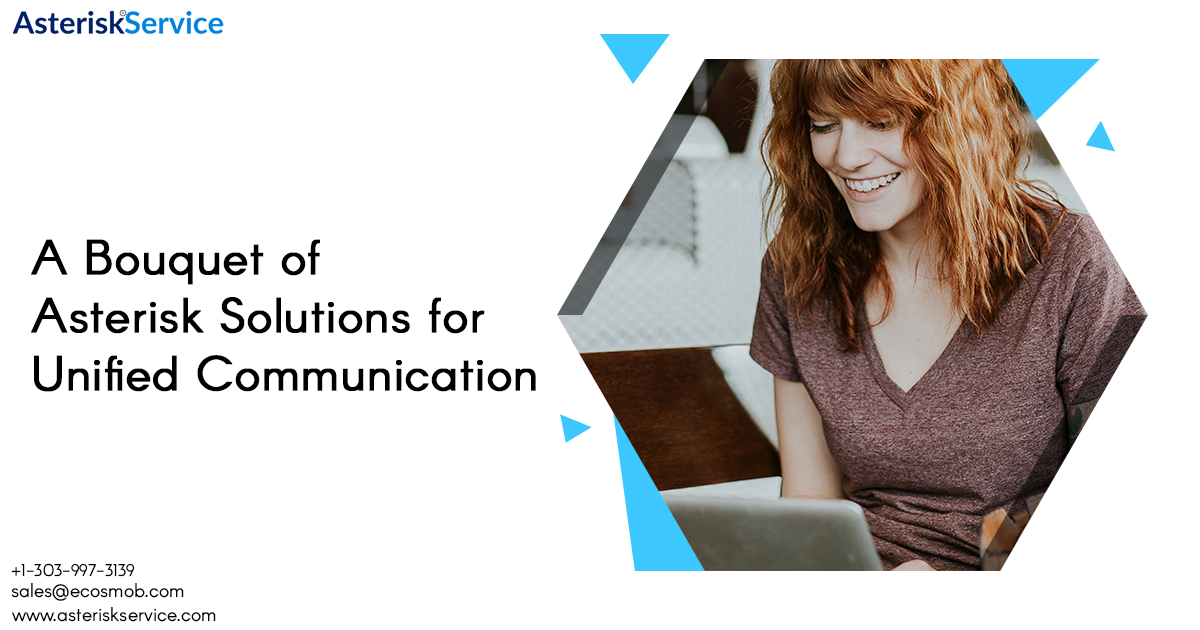 Asterisk Services division of Ecosmob Technologies Pvt. Ltd. is a pioneer company which offered unified communication solutions to a wide range of businesses, enterprises and organizations. The company has been offering amazing Asterisk solutions for more than a decade. This Blog will take you on a walkthrough of the offered solutions by the company
Conferencing Solution
Take benefits of audio, video and web calling regardless of location and time using the asterisk conferencing solution offered by the company. This solution has a web based interface which can be accessed from anywhere, at anytime. This removes the communication barriers among staff, customer and management.
Broadcasting solution
Stay in touch with your customers, vendors and staff in a personalized manner. The voice broadcasting solution will empower you to run different campaigns to send a message in your own voice. This gives amazing results in marketing campaigns.
Now, the calls can be conducted hassle free with this web based communication solution. You don't need a phone or specific hardware; all you need is a webRTC enabled browser to make calls from any nook and corner of the world.
Appointment Reminder System
An automated solution that reminds the pre scheduled appointment to you, your staff members and your customers. This will ensure to decrease the no shows in the scheduled meetings. Now, you can make sure the time allotted is the time well utilized.
Hotel IVR System
An IVRS which is specifically designed and developed to meet the requirement of the hospitality industry. Hotel IVR System can be used to cater the hotel customers automatically for frequently asked questions. At the same time, the staff can be available to take care of other customers.
Ticket Booking IVR Solution
This solution will automate the whole ticket booking system of any organization. This solution can be used by cab, train, flight, theatre, multiplex and all those organizations which have the ticketing system in place.
Quiz IVR Solution
This solution can be used to run an interactive quiz competition using the IVRS. The quiz IVR can be used for both, entertainment and edutainment.
CRM Integrated IVR Solution
This IVRS is integrated with the CRM system of the company. This empowers the IVRs to personalize each call and enhance the customer experience.
Payment Processing IVR System
Use an IVR system to automate the payment processing. The IVR payment processing is a secure and the most convenient tool for processing payments. It can be used with any company who wants to automate the invoicing and payment processing. It can support any number of payment gateways.
SBC Solution
The VoIP network is prone to threat and has to be safeguarded. The asterisk SBC solution is the strongest and most widely adopted solution for securing the VoIP network.
We offer all above mentioned and many other Asterisk Solutions to its customers. To know more about its offered solutions, Contact sales@ecosmob.com.