5 Tips to find Reliable Video Conferencing Software Development Company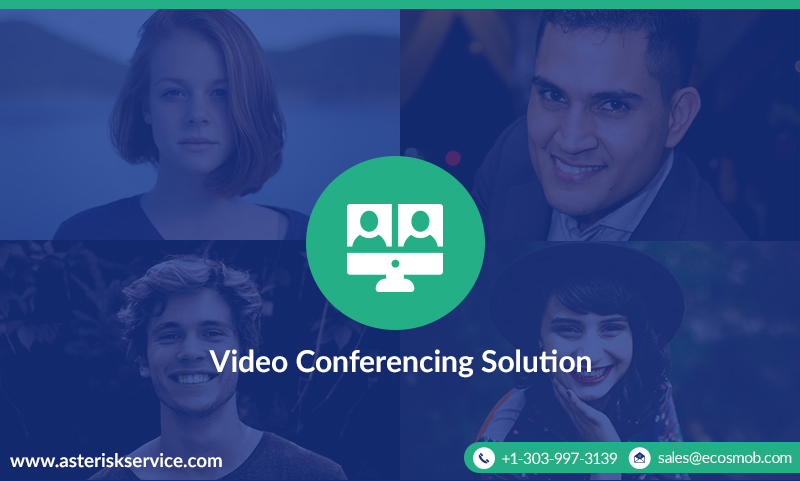 Video conferencing is a name synonymous with a highly useful tool for enhancing collaboration and improving connectivity with the clients, employees, and stakeholders. In today's competitive business scenario, no company can afford to miss the real-time communication for increasing productivity. When you are in need of sharing company data or ideas with the colleagues or business associates who work at the remote geographies, nothing serve your purpose better than video conferencing. But then, the question arises: How can you find reliable video conferencing software development company to facilitate video conferencing anytime and anywhere? Read on to know the checkpoints that can help you find a trusted Asterisk video conferencing solutions provider.
Why Asterisk video conferencing development
Okay. First things first! Asterisk is still the most preferred platform for developing video conferencing solutions as it offers a plethora of benefits to the end users like enterprises and conferencing service providers. Being an open source platform, Asterisk offers cost-effective video conferencing software solutions. What's more, Asterisk-based conferencing solutions can be integrated well with APIs and CRM software of your company while offering you sophisticated features like Voicemail to Email, music on hold, IVR, etc. at a fairly nominal cost.
How to find a trusted video conferencing solutions provider
Well, finding a trusted partner for developing the best-in-class video conferencing solutions is not a herculean task, but you need to do extensive research and take feedback from the entrepreneurs who are already using the solutions. Here are five practical tips you can use to find a trusted video conferencing solutions developer for your video conferencing project:
Make a questionnaire: To find the right developer you need to ask questions to the sales representative of various conferencing solutions provider companies. Questions like 'how long does it take to learn to operate through your software?', ' does your solution requires any prior training?', 'how quickly can I set your software and start using?', 'do you offer any guarantee and how does your support system help us?' are some of the important questions you should cover.
Ask for references: References are really important for having a clear idea about the quality offered by a respective video conferencing solutions provider. You can contact several existing clients to get a better idea about the company's after-sales services and other aspects.
Ask about competitor's services: Now, here's a tricky one! Ask the sales representatives directly how his or her company is superior in providing solutions than XYZ company. Compare their answers and you may have a rough idea about which company is more promising than the other for offering customized video conferencing solutions.
View an online demo: Each solutions provider company has an online demo of how their solutions work in the business system. If you find that the feature-rich solution is easy-to-operate, you can consider assigning your project to the same service provider. You can also ask for testimonials for having a better idea.
Ask your friends or get necessary information offline: Yes! Just don't rely merely on the online reviews and feedback. You can gather necessary information from the users of video conferencing software solutions.
Just don't fall into the trap of solution providers who offer development services at dirt cheap prices. After all, you need robust Asterisk-based solutions that can facilitate HD video conferencing with a seamless performance anytime.
In a nutshell, if you want a corporate HD video conferencing solutions at competitive rates, you need to do some homework and keep the aforementioned tips in mind. AsteriskService.com invites you to leverage all the benefits of a robust Asterisk platform through high-quality solutions in IVR, broadcasting and conferencing domains.