2019 Top Trends in Call Center Operations and Call Center Solutions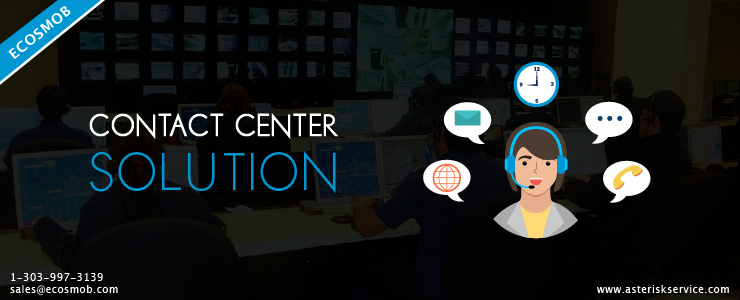 Winds of change are blowing across call center operations landscape. Several trends shaping up on the horizon today indicate that these could well become a standard part of contact center activities in the year and the next.
Call center solutions to emphasize analytics and adaptive management
As customer satisfaction gains even more importance, contact centers are likely to incorporate call center solutions that have advanced AI integration for analytics and adaptive management. Each minute aspect such as call detail, call length, resolved/unresolved ratios, hold times and feedbacks will receive more importance as a way to increase agent's performance and caller's satisfaction. Call center software based on asterisk but enhanced with AI for better analytics are likely to gain traction and developers who can infuse AI into CC solutions will have an upper hand.
Self service
Self service is likely to become center stage with IVR forming an integral part of it. Here again artificial intelligence integration will deliver a better customer experience. Callers can get most issues resolved such as a tutorial or informational video delivered to their inbox simply by pressing appropriate keys in the IVR. IVRs will be smarter and intelligent with speech and mood recognition as well as multi-lingual capabilities.
Cloudy future
What a cloudy future in 2019 means for call centers is that cloud communication will play a more important role and operators are likely to choose hosted solutions. Operators need not be tied to a specific location. They can also have multiple locations up and running. Agents need not work in the office—they can work from home or while they are in the field. Cloud makes it possible to deliver audio and video communication as well as social media enabled call center software at surprisingly affordable monthly rates.
Unified communication/omni-channel
It will become so ubiquitous that when one talks about call center solution it will always refer to one that has unified communication/omni-channel as its mainstay. Smart omnichannel systems are likely to listen to social chatter, keep an eye on voice mail and fax and alert agents to be proactive rather than take action after the event.
Call center agents life becomes easier
Call center agents have always worked under pressure and when there is a surge, the pressure is extreme. The burden may not ease but way of working makes life easier for them. For instance, IVR self service will reduce the burden of standard calls—callers resolve matters on their own. Another is gamification that introduces game like principles, competitions and rewards to help them perform better as well as learn. Voice commands will reduce keyboard fatigue. There is plenty going on to reduce attrition and increase loyalty and AI CC solution will play a significant role to help call centers design and put in place software that is the perfect tool. Call center solution is not just a tool for interaction between callers and agents; it could become a cohesive and integrated tool to manage all aspects of call center operations. And for that, you need specialists in call center developments with expertise in AI implementation.